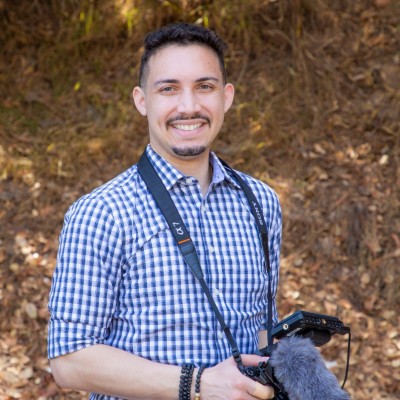 Mario Jerez
Capturing authentic moments, one photo at a time.
Bay Area native, Mario Jerez specializes in lifestyle and portrait photography. The journey that led Mario to founding Wolfpack Creative Photography began in high school multimedia class where he learned videography and the process of filming to tell a visual story. Influenced by his multimedia teacher, Mario pursued his bachelor's degree in video production.
While in college, Mario performed behind-the-scenes photography as a documentary photographer. After graduating, Mario took up photography as a light hobby and ended up shooting family, community, and special events. At this point, Mario realized this was more than just a hobby, this was an opportunity to help individuals capture moments in time.
Since 2016, Mario has been capturing beautiful memories for couples, parents to be, students, pet owners, military/service professionals, and organizations. Helping his clients feel comfortable and natural behind the camera is how Mario creates a delightful photoshoot experience.
When Mario isn't networking or crafting visual stories through still photos and videos, you'll catch him trying out sushi spots throughout the Bay Area with his friends. Mario holds a 3rd degree black belt in karate and spends a good portion of his free time practicing this art. He also volunteers as a marketing mentor for the high school robotics team in Concord, CA.
Clubhouse
Wolfpack Creative Photography
Contact Information
454, Azores Circle, Mota Ranch, Bay Point, Contra Costa County, California, 94565, United States