Here are our favorite gifts for the home and home office.
No Me Importa Enamel Mug - Hija de tu Madre $22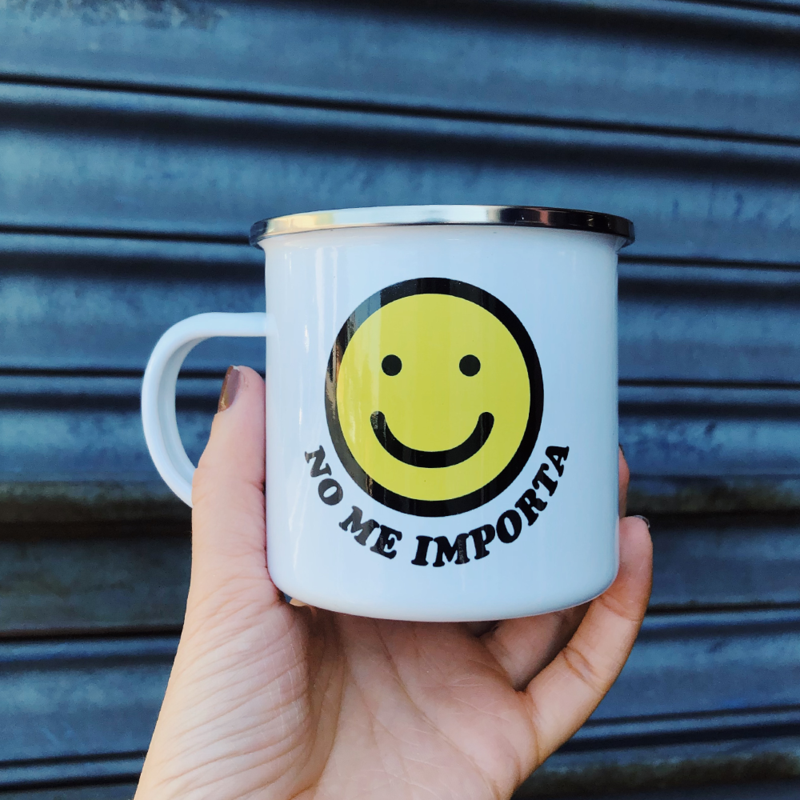 Every home office NEEDS a No Me Importa mug. Make someone smile with this quirky and very relatable gift from Hija de tu Madre.
Hija de tu Madre designs apparel, accessories, and stationary for women that take their culture everywhere.
Check out this shop for other great Latinx gifts.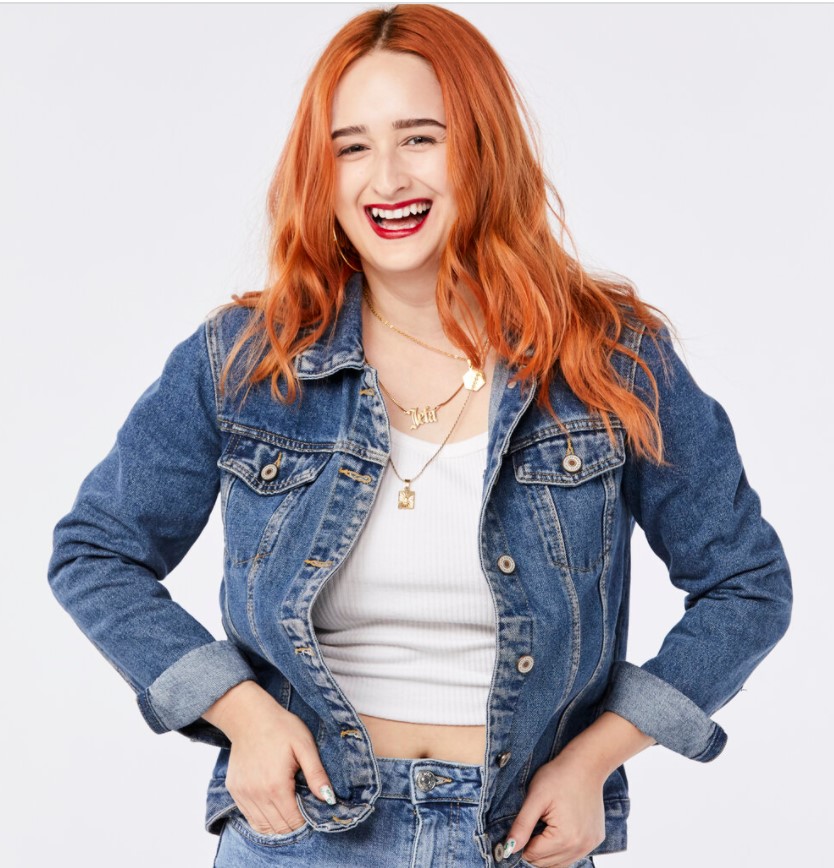 Patty Delgado is the 29 year old founder, CEO and designer of Hija de tu Madre, a Latina lifestyle brand.
The daughter of two Mexican immigrants, Delgado always had a hunger for culture, belonging and representation. So in 2016, with $500 and a mission to make fashion more inclusive of the modern Latina experience, Delgado launched Hija de tu Madre.
Estrella Accent Rug - Casa Brixe $325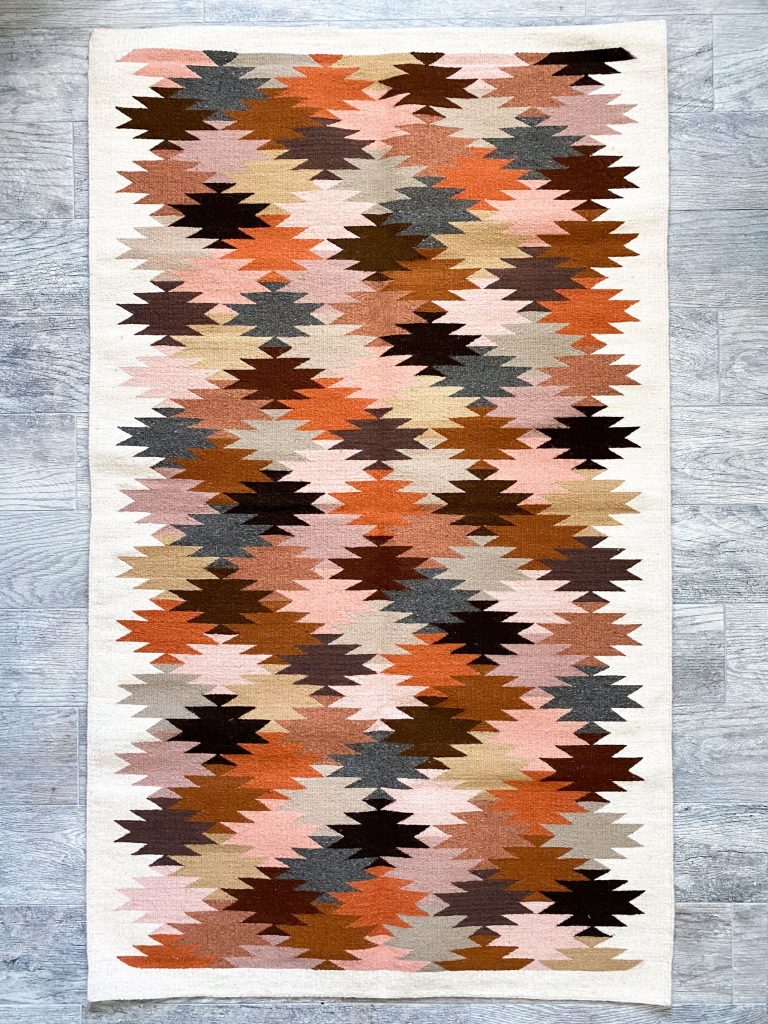 This gorgeous rug checks all boxes for the socially conscious person on your list.
It is woven by hand using traditional treadle looms and 100% wool that is sourced in Mexico, local to the artisans. All dyes are made from natural ingredients. 
It is also socially responsible as all rugs are direct trade.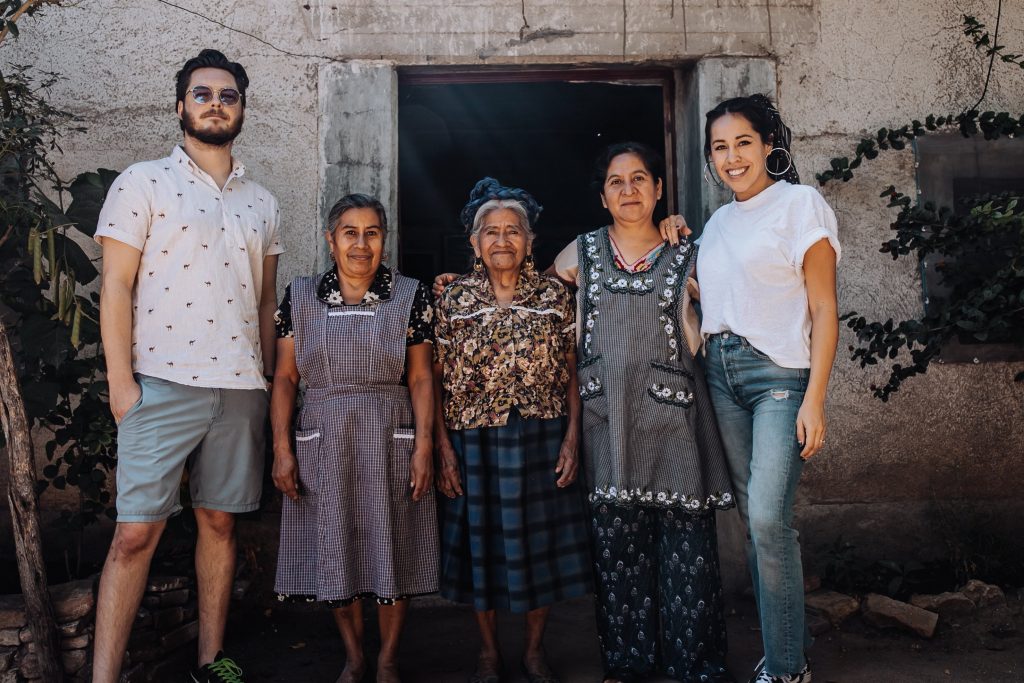 Mexican-American Francesca Felix and her husband, John, are founders of San Diego-based Casa Bríxe. They work with Mexican weavers using traditional techniques in a modern design for unique, one-of-a-kind rugs. Each piece is handmade by a collective group of women residing in Oaxaca.
Otomi Pillow Pink & Emerald - TOROS LA $40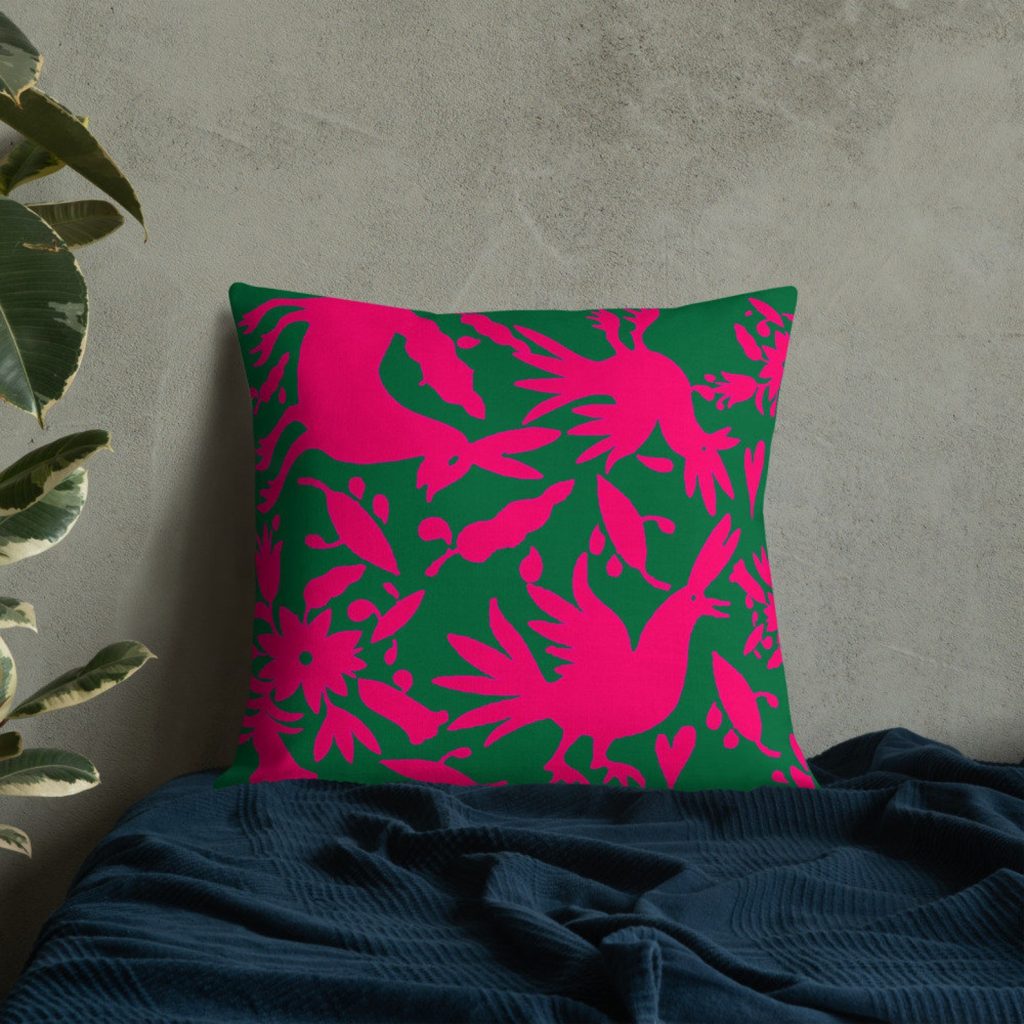 Everyone loves a great throw pillow with a unique story.
The artwork o this pillow is  inspired by Otomi embroidery, a style created by the Otomi people of central Mexico. The designs are filled with symbols based on native flora and fauna, local beliefs and even primitive cave drawings found in the Hidalgo region where many of the Otomi reside.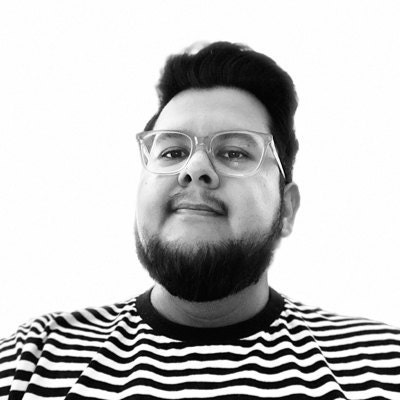 Torōs Los Angeles founder Alfonso Vega's Mexican heritage plays a key role in his home decor design.
All of their items are proudly made or designed in Los Ángeles, California as a nod to his ancestral roots. Inspiration comes from every corner of the city, its thriving urban life, chilled ocean vibes and its strong connection to Hispanic culture.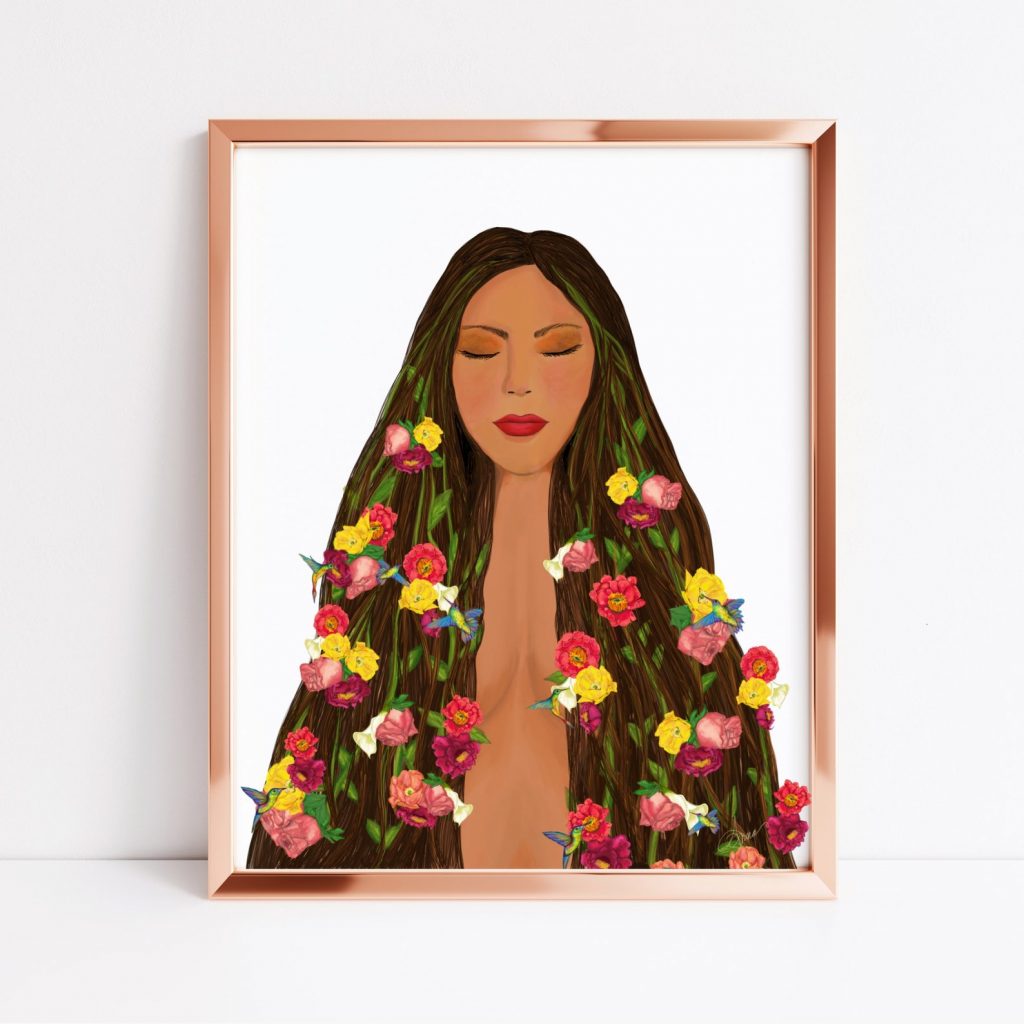 There is a reason why Anna Alvarado is one of the most popular Latinx shops on etsy.
Her pieces are gorgeous, bursting with bold imagery and extremely affordable. Her subjects range from plants and animals to women.
Pick up a few pieces for your friends, family and even yourself!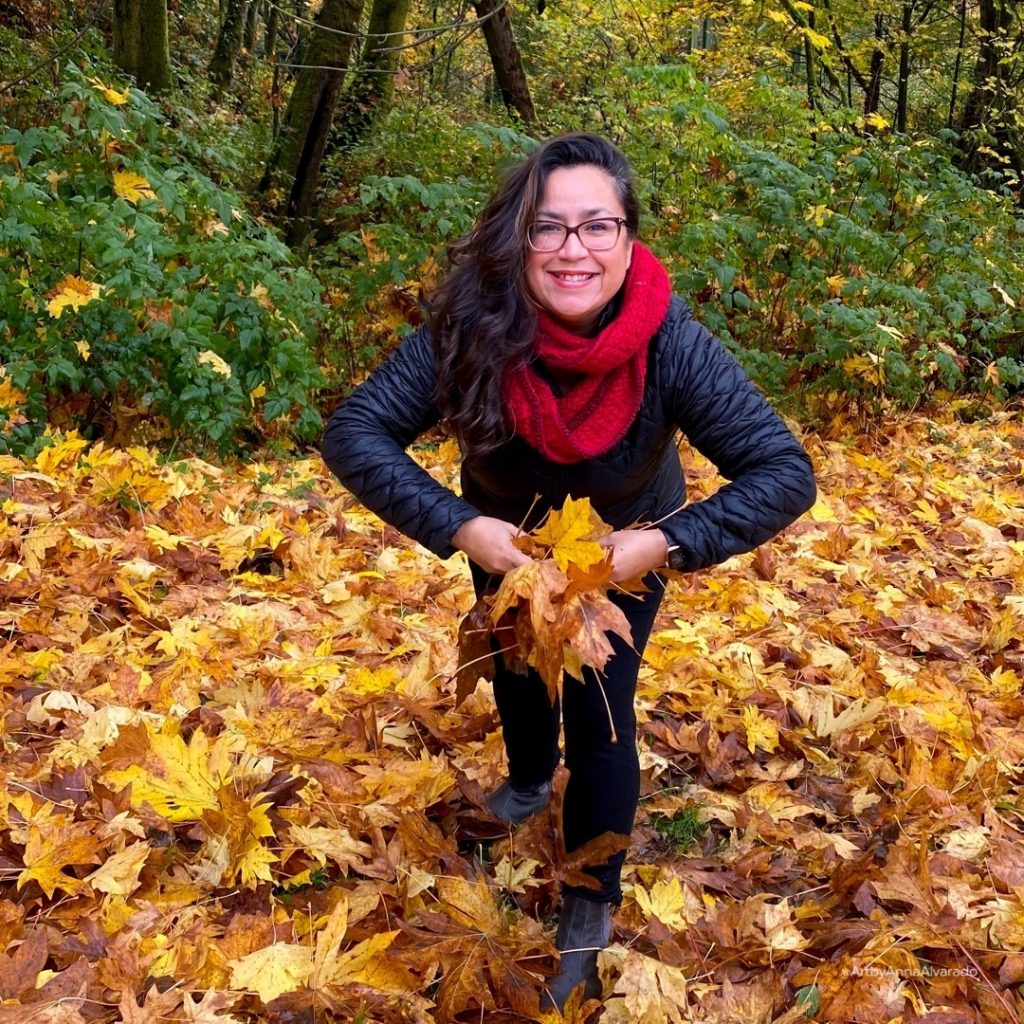 Born and raised in the heart of East Los Angeles, Anna Alvarado is arguably one of Etsy's most popular shop owners.
She was raised by her grandparents since the age of six. Thanks to her abuelito's encouragement she began to explore her creative side. First in high school through pencil renderings, then in college at the Art Institute of Seattle through graphic design.
Salvadorian Style Emroidered Table Cloths $30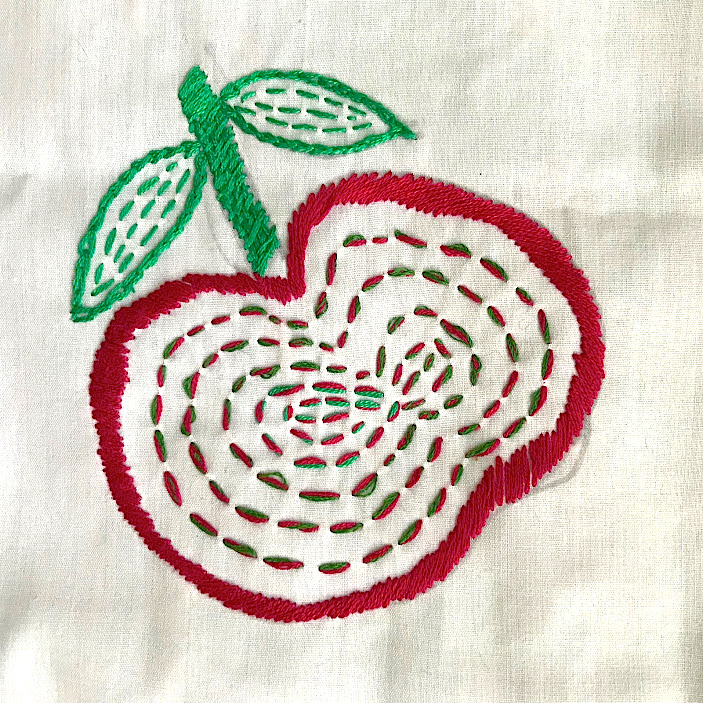 Gift someone special this medium size tablecloth embroidered by hand on soft cotton with red fringe trim.
Place on top of cabinets, night stand, etc. This mantel can also be used to wrap tortillas to keep them warm! Each one is a truly unique, one-of-a-kind design made by Yeiry and her mami.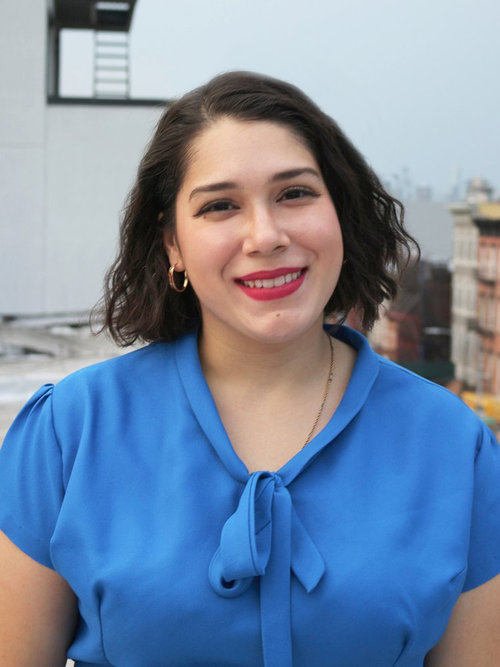 Houston-born writer and photographer Yeiry Guevara shares her Salvarodian culture through a line of crafts and home decor she makes with her mother in a line called Mami Made.
She is also a zine writer and creative who majored in business and Latin American Studies.
Check out the other categories below to round out your Christmas list.