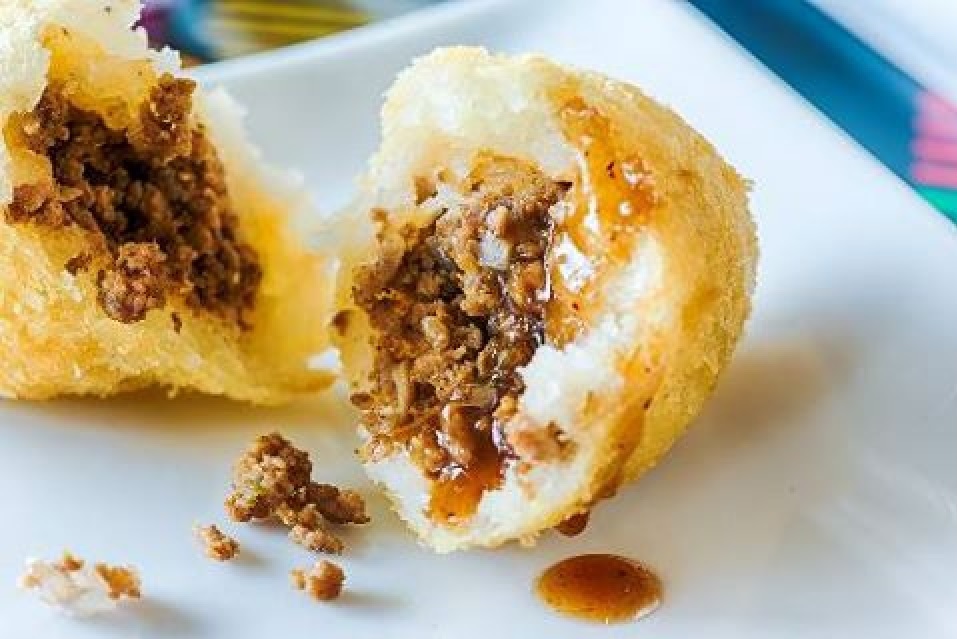 Chef Yadira Stamp
Chef Yadira
Yadira Stamp is an Afro-Latina chef, speaker, author, and restauranteur, specializing in authentic Panamanian cuisine.
Born and raised in Panama City, Chef Yadira discovered her passion for the culinary arts at an early age while helping with her mother's catering business.
While earning her Culinary Degree at the Art Institute of Washington, she opted to return to Panama for her externship rather than France, where she spent three months studying under culinary matriarchs in the countryside who taught her about the wonderful world of native Panamanian gastronomy, and the traditional cooking techniques she still uses today.
In 2012, Chef Yadira founded Esencias Panameñas in Washington, DC—one of only a handful of Panamanian food businesses in the United States. Voted Best of D.C. three years in a row, Esencias Panameñas serves authentic Panamanian cuisine encapsulating the flavors of Panama, the Caribbean, and Central America, and is the only Panamanian catering company in the U.S. to offer its food nationwide.
Chef Yadira has maintained a pay-it-forward mantra and has spent much of her career volunteering, mentoring, performing cooking demonstrations, and serving culinary creations throughout the Washington, D.C metro area. Always excited about the soulfulness of food, both in nutrients and taste, she volunteers her time cooking dinner at local food banks, DC Central Kitchen, and N Street Village–a community for women. She volunteered for the D.C. Latino Education Development Center by providing mentorship to Hispanic women who are aspiring entrepreneurs.
She is also a member of the World Central Kitchen organization.   
Claim Now!
Is this your business?
Claim listing is the best way to manage and protect your business.
Claim Now!
Contact Information
2800 10th Street, NE / Washington, DC 20017