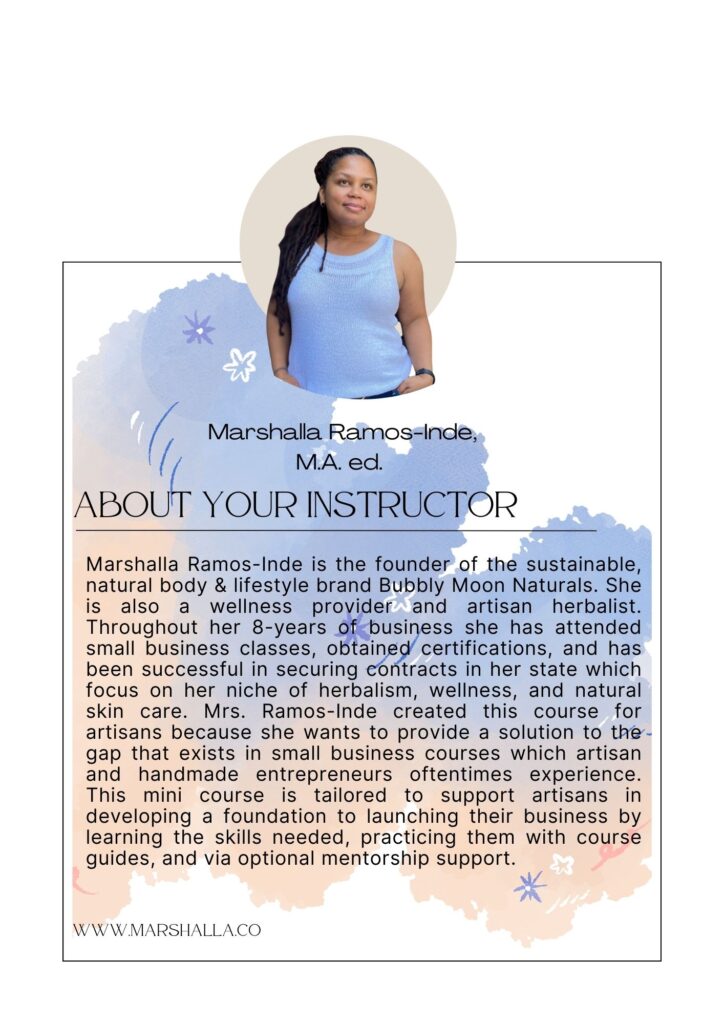 Marshalla Ramos-Inde
Natural Artisan Skin Care Mixtress and Wellness Provider
Mrs. Ramos-Inde facilitates DIY and wellness workshops for businesses related to team building, works with city agencies to create DIY herbalism/skin care crafting workshops and provides wellness boxes for companies. Her specialties include offering gentle movement classes and crafting one's own natural skin and/or candle crafts. She also works with artisan entrepreneurs via business building workshops and classes on launching successful handmade brands.
Claim Now!
Is this your business?
Claim listing is the best way to manage and protect your business.
Claim Now!
Clubhouse
Bubbly Moon Naturals, LLC and Marshalla.co
Contact Information
1369 Broadway #1174 Brooklyn, New York 11221