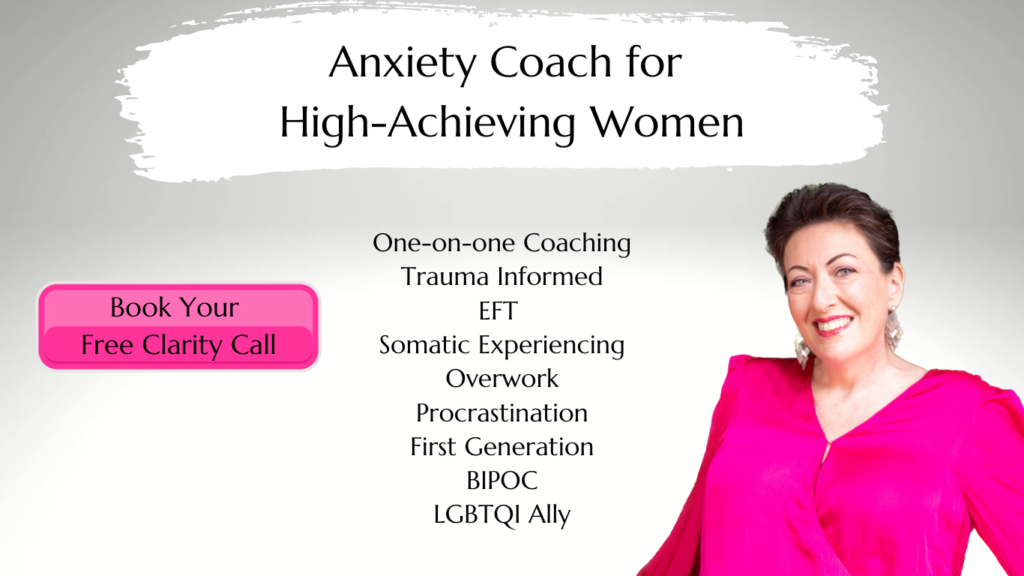 Susie Castellanos Hansley, Ph.D.
I help high-achieving women conquer anxiety and imposter syndrome in order to build their dream lives.
More About Me:
Hi, I'm Susie! I'm from San Diego, am a first-generation Mexican American, and was the first in my family to go to college.
I always loved learning and teaching, so I pursued my Ph.D. in English at Brown so I could become a college professor. I wanted to help people recognize the power of language to shape our views of ourselves and of others. But I suffered from extreme bouts of imposter syndrome and left my tenure-track job.
Eventually I found myself living in Durham, North Carolina, met the love of my life, and started new careers, first in technical support and then as a contracts and proposals writer. But I found myself unhappy with my career choices and wondered what I was meant to be doing.
Through life coaching, I was able to:
Stop second-guessing myself
Discover my own self-worth
Heal my past childhood trauma
Create a life and career I love
My Offerings
My Mission
My mission is to help you become empowered in every area of your life. I will help you build the self-trust, self-confidence, and self-love that will serve you in not only getting what you want, but in becoming the contribution you are meant to be in this world.
Claim Now!
Is this your business?
Claim listing is the best way to manage and protect your business.
Claim Now!
Clubhouse
Susie Castellanos Hansley LLC