Here are this week's opportunities to stay informed 🧠
LinkedIn: Discover the Advantages of New Topic Prompts
LinkedIn has launched a new feature called Topic Prompts to help creators build their in-app presence. This feature is part of LinkedIn's broader rollout of a central location for creator analytics and tools, designed to make it easier to manage all aspects of your content in the app.
Previously, LinkedIn introduced a new 'Analytics and tools' dashboard for users with Creator Mode switched on. This dashboard provides a full overview of your content performance, as well as creator-specific tools available to you. With the addition of Topic Prompts, LinkedIn is taking things a step further by providing creators with guidance on what to post about. These prompts suggest relevant topics based on your profile and audience, making it easier to come up with content ideas and stay top of mind with your followers.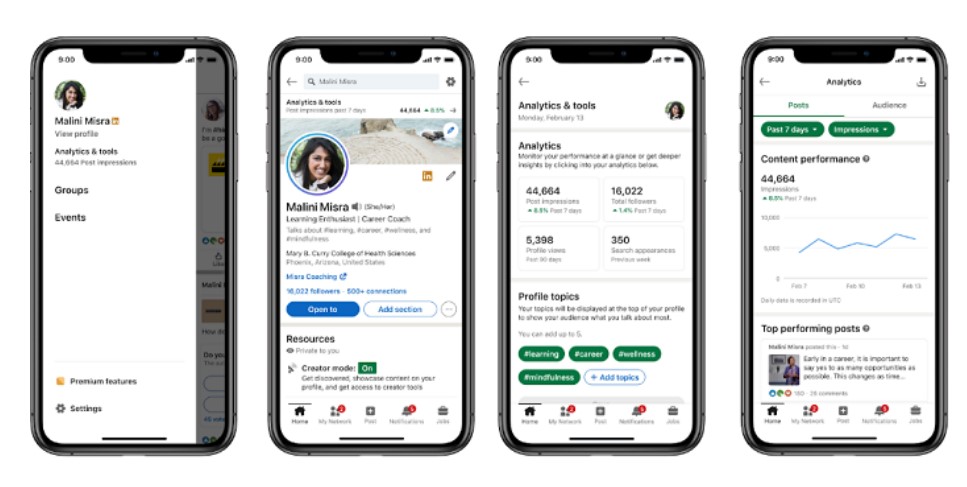 LinkedIn now has added post prompts to help guide creators in crafting their content. These prompts suggest different post formats, such as polls or open-ended questions, that can help to increase engagement and spark conversations with your audience.
The Conversations Happening Now section in the Creator Mode dashboard includes a new Post Ideas listing. This section shows sample posts that might be relevant to you and your audience. The posts that appear in this section are based on the content you have previously posted and topics your audience might be interested in.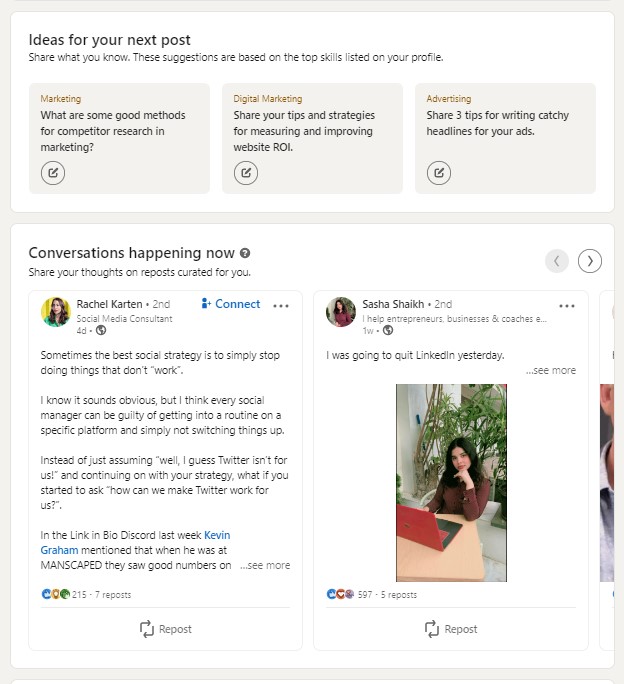 The new initiative is part of LinkedIn's effort to prompt more users to post more often, with LinkedIn also experimenting with AI-generated post prompts to help get you thinking about what you might want to post to maximize engagement with your in-app audience.
As with all of the new AI innovations, there are concerns that relying too heavily on prompts and AI-generated content may lead to inauthenticity and a lack of genuine insight and expertise on the platform.
While Topic Prompts and post prompts can help you get started, original thinking and research are still required to separate yourself from the crowd and build a strong presence on LinkedIn.