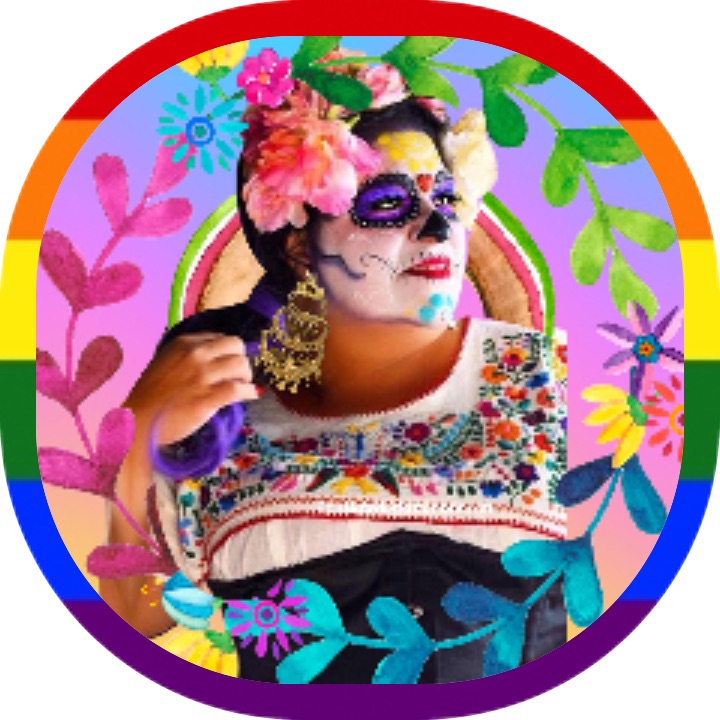 Elizabeth Nuñez
Mindful Gorilla Micro-Business Voice
🦋Survivor of Molestation, Rape, Domestic Violence, Poverty and Homelessness
*Currently fighting from becoming homeless during this Pandemic
🌟 This is a SAFE PLACE
⛑ Need Help? Connect with me🙏🏽
🌹 I am a Reflection of You
📌East Los Angeles, CA
💼 Profession:
Accountant/Executive Assistant 25Years+
9-5pm Position with National Senior Medical Group 📍Los Angeles
(Open to transition to Remote Work)
📷 Influencer/Blogger 2007-2018 *My children are my photographers
💻 IG Community 14K+ FB 100K+
🎙Public Speaker for Domestic Violence Awareness
🛠Gorilla Micro-Business (ing)
🌈 Acceptance Without Exception! LGBTQIA+ 👾 All Good Humans Welcomed!
🛑 STOP the stigma of Legal Sex Workers
✋🏽 Hate is NOT allowed Here
🏡 Mi Casa Es Tu Casa
🦹🏻‍♀️ Cosplayer - High Functioning Introvert - Anxiety/Depression/PTSD
🤟 Believer of Lifting Others and Shared Strength… Humanity over All
👀 liznunez.club
🗻 Connect with me - Lets move mountains!
💃 Latina MomPreneur with my TeenPreneur Daughter ~ MicroBusiness January2021. Sliding Scale pricing= Core value to offer Attainable for All; Jewelry, Accessories and Quality Beauty Products starting at 99cents 😱
🎗 Family of Women Cancer Warriors that have won and have lost 💔; Caretaker to Mom (Gma Juanita) fighting 2nd Round against Cancer ✨ Send her strength
Collection dedicated to Empower Cancer Warrior Women Fighting/Surviving and their families. 100% of Proceeds from this collection are Donated to "Chavelyta's Pink Hood" 501©3 helping families affected by Cancer in our East L.A. Community.
Support our Mission/Family/Community:
👉🏽 www. EastLASweets.com 👈🏽
CODE: PICKUP (for curve side pickup City Terrace)
CODE: GRACIAS (FREE Shipping Orders $35+)
CODE: CLUB (10% OFF)
Available Hand Made:
Custom Branding/Packaging
Corporate/Event Gifts
Claim Now!
Is this your business?
Claim listing is the best way to manage and protect your business.
Claim Now!
Clubhouse
East L.A. Sweets and Beezy Gen Media
Contact Information
East Los Angeles, Los Angeles County, California, 90063, United States